A natural anti-aging powerhouse.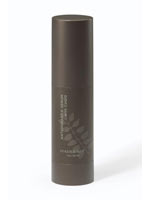 IsaDermix® Antioxidant C Serum with CoQ10
Retail Price: $78.67
Preferred Customer/Associate Price:- $59
Savings: $19.67 - 25%
Each Tube Contains 1oz (30ml)

---


Note: For your best and lowest cost ordering options and advice email us or call us at
You can't turn back time, but you can rediscover your skin's youthful appearance.
This dynamic anti-aging powerhouse combines the benefits of botanicals, vitamins and antioxidants including the age-defying super ingredient CoEnzyme Q10. Antioxidant C Serum provides unparalleled free-radical protection, energizes skin's natural rejuvenation process, and staunchly defends against the visible signs of aging by diminishing fine lines and wrinkles.
Multiple forms of Vitamin C support skin's natural defenses and collagen integrity, balance and brighten skin color, and reduce damage from UVA/UVB exposure.


CoEnzyme Q10 neutralizes free-radical damage, stimulates tissue respiration, and supports healthy cell renewal.


Superoxide Dismutase (SOD) provides superior antioxidant properties.


Vitamins A and E and other powerful antioxidants like green tea, pomegranate, and grape seed extracts offer superior free-radical fighting benefits while nourishing your skin.


White lupin seed extract helps boost collagen production.


Naturally paraben, phthalate and cruelty free
---
"Antioxidant C Serum with CoQ10™ seems to help my middle-aged skin to look more youthful. My skin has a nice "dewy" appearance to it and it feels wonderful."

- Kathleen P. British Columbia


"Wonderful texture, such a subtle fragrance, so silky going on and so easily absorbed into the skin . . . bliss!"

- Deb K., New York


"Antioxidant C Serum with CoQ10 is my absolute favorite skin product! Each night it nourishes my aging skin by replenishing the loss of oils and moisture and increasing its softness. It's the secret behind the radiance that brings the compliments that boost my confidence!"

- Sue. R., Ontario
---

How do I use the Antioxidant C Serum with CoQ10?

After applying the Anti-Aging Treatment Toner, apply a dime-sized portion of serum to face, neck and upper chest using upward, circular motions. Let absorb. Avoid entire eye area.


Is the Antioxidant C Serum with CoQ10 suitable for all skin types?

Yes! All skin types can benefit from the free radical protection and energizing renewal of this potent antioxidant serum.


Does my skin type influence how often I should use the Antioxidant C Serum with CoQ10?

Yes. Users with oily skin should start by using the Antioxidant C Serum with CoQ10 every other day and then gradually increase to twice daily as tolerated. If too rich, users with oily skin may choose to start by alternating the Antioxidant C Serum and Moisture-Rich Day Cream each day. All other skin types may begin by using the serum every morning and night.


Does the Antioxidant C Serum with CoQ10 add moisture to the skin?

The oily feel of the Antioxidant C Serum with CoQ10 when it is first applied is due to the delivery ingredients utilized in a serum format. This powerful antioxidant booster does not add additional moisture. A dime-sized portion will fully absorb into the skin. Once absorbed the Antioxidant C Serum with CoQ10 should be followed by the Age-Defying Eye Cream and the Moisture-Rich Day Cream or Intensive Renewal Night Cream.

However, the initial oily feel may take some getting used to for users with oily skin, which is why we recommend a gradual increase of product usage for this skin type.


Is this just a vitamin C product?

The Antioxidant C Serum with includes many antioxidants to address the environmental aggressors such as sun, toxins and other pollutants that can damage the skin and prematurely age it due to daily exposure. For ultimate support, this formula includes a synergistic antioxidant blend of several forms of Vitamin C, superstar antioxidant CoEnzyme Q10, and Vitamins A and E. In addition, we added an antioxidant nutrient blend that includes phytosterols, tocotrienols, squalane, and rice bran wax to further protect the skin. We went beyond just the benefits of Vitamin C.
Directions for Use

Apply a dime-sized portion of serum to face, neck and upper chest using upward, circular motions. Avoid entire eye area. Use serum morning and night, after cleansing and applying toner.