Emma C. Before and After Pictures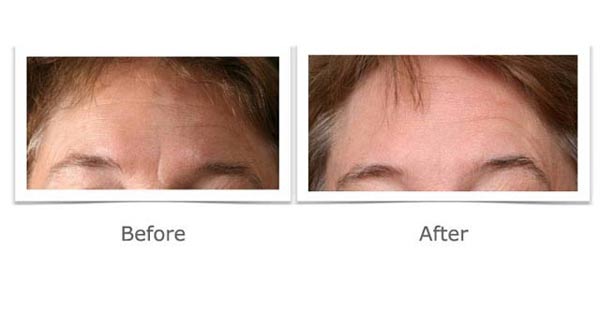 Why did you decide to try Essential Youth Serum?

I was at Celebration and heard Kathy Coover giving rave reviews about it during her presentation. I know IsaGenix makes a great product, so I figured why not try it? While my skin was always pretty even toned, I did have some fine lines and puffiness around my eyes that I did not like. Plus, as you age, your collagen starts to break down. And from what I was hearing, ARS could help to boost the skins repair processes and collagen production.

What type of results did you/others notice?

The fine lines and puffiness around my eyes diminished so gradually that I didn't even notice until I saw my before and after photos. The most amazing part was that the serum also got rid of lines that I didn't even realize I had before looking at my photos! A more immediate change was the major improvement in my skin texture—it was smoother to the touch. Overall my skin looked more youthful and I was really impressed. A few of my team members who were also using the serum could really see a difference in my appearance. They kept raving about how young I looked.

Will you continue to use Essential Youth Serum?

No question at all—yes I will. I love the way it makes me look and feel. I plan to recommend it to everyone I know who is looking to recapture their youthful glow.
"Essential Youth Serum really improves the look and feel of the skin. I do have wrinkles, but the most marked change was in smoothness, texture, and clarity. My skin definitely has a more luminous quality, smaller pores, and finer texture."

- Sherry C.


"The most dramatic effect of using Essential Youth Serum was on my chest skin. It now has a smoother, more supple appearance. The skin along my jaw line seems to be tighter, too."

- Elizabeth B.


"Isagenix brings to the market a serum that is in a class of its own! The Essential Youth Serum is incomparable to other serums currently on the market. It rapidly transforms the skin and dramatically diminishes visible signs of aging."

- Marilyn Territo, C.E., C.M.


"I would call the benefits of Essential Youth Serum 'youthing'—my skin looks and feels younger! There are many products on the market that promise 'visible' results in a short time and do not deliver. Consistent with all Isagenix products, this delivers measurable results."

- Lynne


"I have come across countless anti-aging skin care products and nothing even comes close to Essential Youth Serum. Isagenix has truly redefined skin care for the 21st Century with this revolutionary serum."

- Patrick Bitter Jr., M.D.


"My skin tone has evened out and I think that is my best improvement. My skin feels smooth and I feel more confident without makeup. And when I wear makeup, my skin looks flawless with a healthy glow. I love this product!"

- Belkis L.



I have had quite a few people comment on my skin since I started using Essential Youth Serum™. "Your skin is glowing" is what I have heard the most. It feels really good to have people notice. I have never really had great skin and now, at the age of 53, people are commenting on my "glow". I think is it awesome.

- Rose S., Manitoba



I love how the Essential Youth Serum™ pump dispenses exactly what you need. I don't want to run out of it and plan on ordering it every month. Thank you for providing us with such great products.

- Sandy C., California



The Essential Youth Serum™ is amazing. I started using it at Celebration and I have had several comments that my skin seems "bright" and my husband said that my "laugh lines" seem to be disappearing. My skin feels so smooth and I noticed that the lines around my eyes are much less defined than they were before. It's a wonderful product and a great price. It's worth the investment in myself!

- Rosemary B., New York



I love how it makes my skin feel and look. The lines in my face are less noticeable. When I apply my C-Serum with CoQ10 it glides on like velvet. I've always loved the CoQ10 serum and now I feel it goes into my skin rather than on top of it. My skin feels tighter and is getting softer to the touch as well. I tell everyone about this product. It is awesome and I am so excited about the Rejuvity™ line and direction of Isagenix!

- Karen S., Arizona



Essential Youth Serum™ is magic in a bottle. I have begun to receive compliments on my skin. I imagine I will have to get used to the compliments. Thank you Isagenix, I love the Rejuvity™ products.

- Angie P., California



I've had several people ask me what I've been doing because my skin looks so great. When people are noticing, you know you aren't making it up in your own head! Isagenix is totally on the right track with the Essential Youth Serum™!!!

- Laurie S., Ontario
---
---